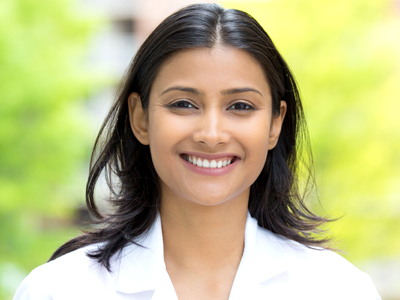 There's a great opportunity in the oil, natural gas, and petrochemical industries for Latinos, but that segment of the population need to step up and apply for those jobs that could pay them family-sustaining wages and more, officials within the industry said.
"IHS Markit projects that there will be nearly 1.9 million job opportunities over the next 20 years in our industry, and Latino workers are expected to fill more than 575,000 of those positions," said Deryck Spooner, the senior director of external mobilization at American Petroleum Institute. 

"These employment projections are based on current and expected trends in factors such as labor force participation rates, population growth rates, and educational attainment rates," he said.

Spooner further noted that opportunities will be available in a wide variety of occupations, and across all regions of the country. Of the 1.9 million new job opportunities, 57 percent are projected to be in blue-collar occupations and 32 percent are projected to be in management and professional fields, according to IHS Markit, an organization lauded as the leading source of information and insight in critical areas that shape today's business landscape. 

IHS' most recent report noted that Hispanic and African-American workers are projected to account for close to 25 percent of new hires in management, business and financial jobs through 2035.

Also, of the women projected to be hired by the industry, more than half are expected to fill management and professional occupations. One reason the positions might be attractive are salaries. 

Currently, the average salary for a financial analyst in the industry is $55,620 while a petroleum engineer makes $82,000 annually. 

Oil and gas pipeline construction workers average about $76,000 a year and those who drill oil and gas wells typically rake in at least $98,000, according to several databases.

"Experienced engineers are being offered sky-high salaries and are taking regular calls from headhunters as the booming shale gas industry fights for scarce talent, snapping up engineers from other sectors," reported Alanna Petroff of CNN Money.

"There aren't enough experienced engineers to go around, and global demand for engineers is growing, especially as the U.S. shale gas industry balloons," Petroff said. But, Spooner cautioned that, in order to take advantage of the boom, Hispanics must get in the game. Latino workers currently make up 20 percent of the oil, natural gas, and petrochemical

industries – a total of more than 280,000 Latino workers; and that share is growing, Spooner said. Three-quarters of Latinos currently in the industry work in blue collar occupations, but there are also nearly 50,000 who work in management and professional fields. 

About one-third of Latinos currently in the industry are millennials. "One of the challenges that we face as an industry is helping people to understand the breadth and scope of the job opportunities we offer," Spooner said.

 "Our polling of African-Americans and Latinos showed that the vast majority of individuals had never applied for a job in the industry, with 60 percent of those being driven by a basic lack of familiarity with the industry's opportunities," he said. 

Many are surprised to learn that the industry has a great deal of job opportunities in blue collar occupations (57 percent), which require a high school diploma and some post-secondary training, Spooner said. 

"These are jobs like welders, pipefitters, truck drivers, and construction workers. There are also hundreds of thousands of job opportunities projected in management and professional fields as scientists, engineers, architects, communication professionals, business managers, and so much more," he said.

The oil and natural gas industry pays wages significantly higher than the national average and can provide tremendous career opportunities for women and minorities, said Jack Gerard, API president and CEO. "These careers can help shrink the income inequality gap without spending a dime of taxpayer money," he said.