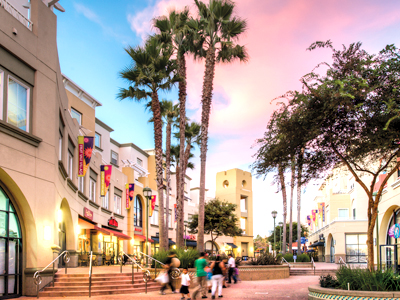 Casa Arabella to increase affordable housing in Oakland
Work has begun on the Fruitvale Transit Village Phase II-A project. The $60 million, transit-oriented development project includes a new, 94-unit, multi-family housing development that The Unity Council (TUC) has named Casa Arabella. Set on the City-owned BART parking lot, the development will be located in Oakland's Fruitvale neighborhood, steps away from the Fruitvale BART station, a major AC Transit hub, and the planned Bus Rapid Transit (BRT) line.
"Central to the mission of The Unity Council (TUC) is providing equitable economic development that not only provides concrete services to families in need, but also elevates and enhances the quality of life and vibrancy of the entire neighborhood. Casa Arabella is a manifestation of that mission," said Chris Iglesias, CEO of The Unity Council. "Our project partner, the East Bay Asian Local Development Corporation, shares our commitment, bringing decades of affordable housing development experience to the Fruitvale Transit Village Phase II-A project."

TUC and the East Bay Asian Local Development Corporation (EBALDC) closed funding for the Fruitvale Transit Village Phase II-A project in late December 2017. Casa Arabella, named to honor Arabella Martinez, TUC's founder and former CEO, will provide permanent affordable housing to close to 400 residents in the Bay Area whose household income is at or below 20-60% of the area median income. At least 21% of the units will be reserved for formerly homeless U.S. military veterans. Designed by Pyatok Architects, and to be constructed by Branagh Inc., both Oakland-based businesses, the new complex will draw on the influences of the Fruitvale neighborhood's vibrancy and style, blending comfortable family townhomes with one, two, and three-bedroom apartments. Several communal courtyards are planned for gathering and providing play space for families with children.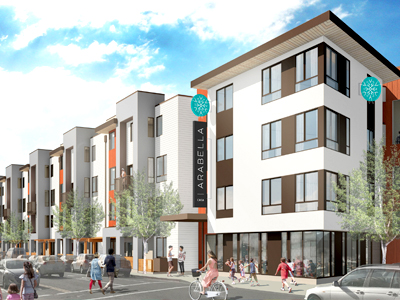 Initial work on the project began with the rerouting of PG&E utility lines. A groundbreaking ceremony for the official launch of the Casa Arabella development will be held on March 2nd, 2018.

In addition to managing the apartments, EBALDC and TUC will provide onsite support services to residents, including a full-time resident services and workforce coordinator, who will connect residents with economic empowerment services, as well as a full-time veteran services specialist.

Funding for the Fruitvale Transit Village Phase II-A development comes from City of Oakland, Alameda County, the State of California, the Oakland Housing Authority, Federal Home Loan Bank of San Francisco, California Municipal Finance Authority, MUFG Union Bank, Citi, and U.S. Bank.

TUC received international attention for the Fruitvale Transit Village Phase I development, which opened in September 2003 and is considered a national model for inner-city redevelopment. The $100 million transit-oriented development integrated mixed-income housing, retail space, and community space around a mass transit hub. Creating 400 permanent jobs, the development encompasses over 60,000 square feet of health and medical services and provides over 30 mixed-income one- and two-bedroom apartments.

Phase II-A is the development of Casa Arabella, which is scheduled for completion in 2019. TUC has already begun the proposal submission process to State, City and County funding sources for the future Fruitvale Transit Village Phase II-B for which BRIDGE Housing is the development partner. This project will develop 181 mixed-income housing units and an Urgent Care Facility for La Clínica de la Raza along the adjacent parking lot to Fruitvale Transit Village Phase II-A. Projected cost for II-B is estimated at $87 million.